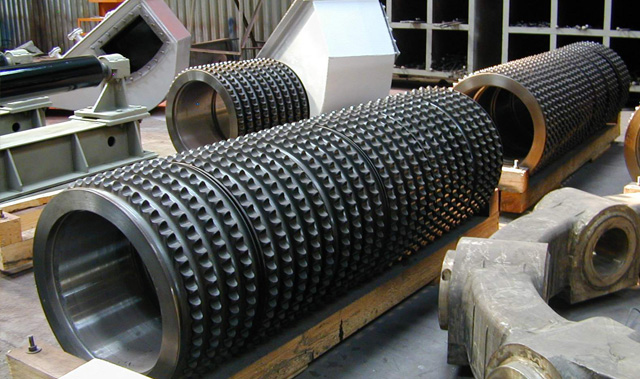 Spare parts for quarry equipment.
Spare parts for crushers and ball grinders.
Spare parts for heat exchangers.
Sprockets, links and tracks for tracked vehicles.
Steel, cast iron, bronze bushings.
Toothed gear wheels, and their segments.
Spring disks.
Pallets and slag pans.
Wipers.
Banding bands.
Perforated sheets.
Plate feeders PP2-12-90.
Unbalanced-throw screen GIST 41 D.
Vacuum filters.
Stacker reclaimers.
Separating drums.
Radial and end armors.
Crucibles V = 55 l, V = 15 l, V = 2.5 l.
Grinding plates.
Beams of vibrators.
Cooling plates.
Spacer plates.