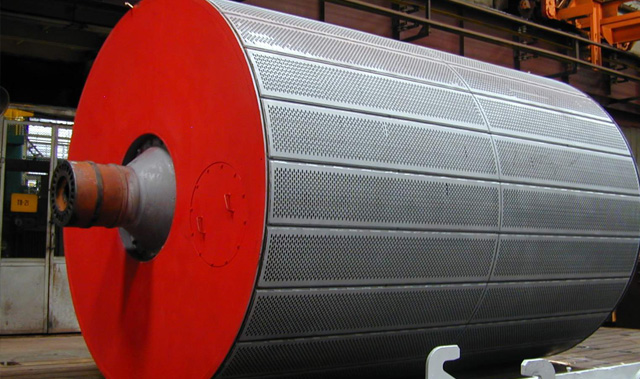 Disk grizzlies.
Movable disk grizzlies.
Powered bogies raild-guided and trolley.
Sintering bogies for kilns.
Screw-type classifier.
Separating drums.
Pushers.
Belt conveyors.
Cone valves.
Bucket grabs.
SEPARATING DrumS
Purpose: Separating drums of the following dimension-types WEMCO are designed to separate dense rocks of coal, and mineral resources and enrichment of copper ores in within the following sizes from 300 mm (12") to 6 mm (1/4").
rail-guided Powered bogies
Purpose: Rail-guided powered bogies are designed for intra shop transportation of various goods on sections of the rail track. A powered bogie can be used in the workflow to transfer cargo, for instance rolled products from the mill to the finishing line.
Such improvements as axle assemblies at the level of inventions have been introduced into the bogies design, and showed high process ability and reliability in operation. Design of bogies is worked out taking into account aesthetic and ergonomic requirements, but also to meet the requirements for safe operation.
TS TYPE SINTERING BOGIES
Purpose: Sintering bogies (calcinings) are made of different volumes (2.02, 2.8, 3.0, 4.5, etc.), and are designed for installation on the sintering conveyor machine and represent one of the many sections of the conveyor, feeding ore raw materials to roasting.
PS TYPE FIXED SCRAPER FEEDERS
Purpose: Fixed scraper feeders of the following dimension-type PS-700/6000 are designed for transportation and loading of solid fuels.